TAXES
Income tax for individuals
Income tax for businesses
Bookkeeping services
Tax optimization evaluation
INVESTMENTS
RRSP / LRSP / Group RRSP
RRIF / LRIF / LIRA
TFSA / RESP / Annuities
Non-registered investments
INSURANCE
Life, Disability, Critical Illness insurance
Long-Term Care Insurance
Health and Travel Insurance
Buy and Sell Agreements, Key person insurance
FINANCIAL EDUCATION
Join us at our educational sessions covering diverse topics such as investments, taxes, insurance, psychology of investing, real estate and many more. You will get more information by joining the Vancouver Financial Mastery Meetup group or by signing on to our newsletter.
FINANCIAL PLANNING
Are you on track to reach your financial (and other) goals? Do you have a financial plan or need one? Having a full financial plan will give you the directions you need to know where you are heading and provide you with ideas of how to get there.
YOUR ONE-STOP SHOP FOR ALL YOUR FINANCIAL NEEDS!
WHY CHOOSE SCHWARTZMAN?
Specialist Business Tax Advisor in Vancouver
What makes us unique is our ability to integrate and address different areas of our clients' financial needs. We have created a 'one-stop-financial-shop' to address many kinds of our clients' questions. As their needs change, so does the financial and tax industry. It is our top priority to be aware of these changes and to keep our clients informed of them as well. There are many factors affecting what our clients need in different phases of their personal and professional life. It is our goal to be able to guide our clients to where they would like to be and make them feel secure about their financial matters so that they can focus on areas that truly require their time and attention.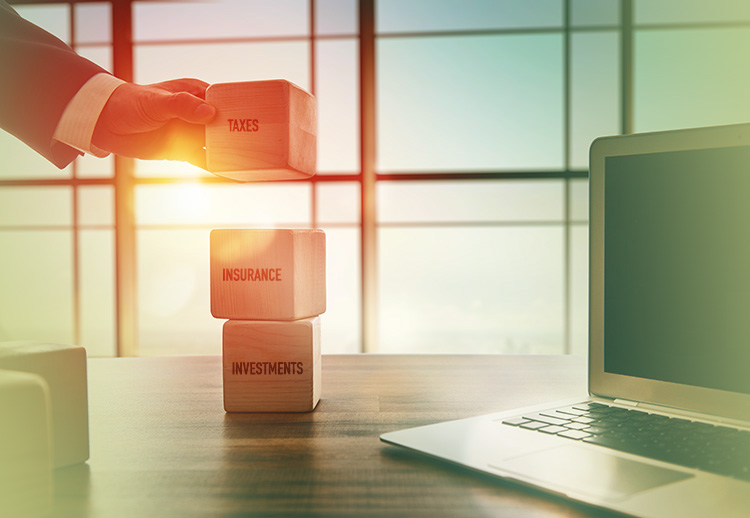 OUR VISION
To be a company that is able to address all of the financial needs of individuals, their families and their businesses.
OUR MISSION
To guide our clients to achievement of their financial goals through education,
advice, and action.
OUR VALUES
Education, respect, empathy, wholesome approach, giving back
ABOUT US
Schwartzman Financial Corp is a financial services company that revolves around the client, their business, and their family. Our role is to guide our clients through the financial world and to assist them with achieving their financial goals and dreams. Our approach is based on the foundations of Investments, Risk Management, Tax Preparation, Financial Planning and  Financial Education.
The company was founded by Alexei Schwartzman, a Certified Financial Planner, to provide financial services in a different way. The company focuses on financial needs of individuals busy running their own lives, companies and their families. We are privileged to be located in the heart of Vancouver, BC and to serve clients in Canada and around the world.
Alexei Schwartzman obtained the CFP (Certified Financial Planner) designation in 2014.
Mutual funds products are offered through Investia Financial Services Inc.
Insurance products are provided through multiple insurance carriers.
My husband and I were extremely pleased with Alexei's professionalism and availability. He even answered your email when he was on his honeymoon. He handled the government when they questioned my tax refund immediately. Thank you for always being there for us. Great pleasant service. He works anytime that is necessary for his clients schedules.
My wife and I recently moved to Canada and had to file our first tax report with CRA – which we had no familiarity with. Alexei stepped in and explained the whole process, pointed out our options and filed the report in our behalf. He has a clear view on how the process works.  On top of that he proposed to help us plan our financial future in Canada – from buying a house to retirement.  A splendid professional, keeping it friendly, with lots of patience to explain how things work.
Alexei wants you to succeed. By using his vast wealth of knowledge, and network of trusted professionals, he is able to offer (or connect you to someone who can offer) sound financial, legal, and personal advice. Alexei has helped me focus on my goals, and learn to make the required choices in my life that will help me achieve them – and for that, I am thankful and recommend his services to others.
Alexei served a very enjoyable experience when filing my taxes. He took the time to explain every step that was expected in this process, making it not only stress free but also educational. Alexei made a point to update me on the process consistently so that I felt very much so involved and aware. He also made this responsibility of mine convenient so it didn't effect my everyday obligations, whether it be meeting me online, over the phone or in the later evenings … He's certainly committed, hard working and professional. I now look forward to filing my taxes, especially after the amazing refund he found for me.
I was very confused about my small business taxes before I met Alexei. He helped me understand tax requirements and provided me with a system for how to manage and keep track of my expenses.  I was very impressed with Alexei's knowledge of complex accounting nuances. In addition to his skills and experience, Alexei is really great at creating a friendly and safe environment for his clients. I would highly recommend his services to anyone.
Alexei is a remarkable financial advisor & tax professional, and a very pleasant person to deal with. He is clearly very knowledgeable and passionate about his fields of expertise. He was able to answer all my questions, clearly and concisely, and did not shy away from referring me to others when we hit upon issues in which he is less masterful. Alexei made recommendations that counter his self-interests – a mark of a true professional. I will doubtless consult him, first, on any future financial & tax issues.
Alexei Schwartzman knows finance, and he cares about people. His meticulous attention to detail, his careful preparation and planning, and his ability to engage with the needs of his clients brings out the expert professional in him. It is such a pleasure to be in the company of a person who not only knows his stuff, but is passionate about educating others in bettering their financial life. Bravo Alexei!
EDUCATION SEMINARS
Experienced Small Business Accountant in Vancouver Canada
These seminars provide an opportunity for success-driven, idea-hungry, passion-oriented people to get together for learning, sharing, understanding, and mastering various financial ideas.  The purpose of these seminars is to understand the basic principles and advanced strategies of wealth creation and growth. All levels are welcome to join.  To learn about our next event please sign-up for our NEWSLETTER.  Signing up could be one of the best financial decisions you have ever made in your life!
Connecting is our greatest passion. Whether it is connecting ideas through education or connecting clients with innovative concepts and the 'right' people to help them grow their business or helping clients achieve their dreams and goals. This is what our company is about!

Connect with us! We are looking forward to getting to know you. 
Suite 610 – 1125 Howe Street, Vancouver

Mutual funds products are offered through
Investia Financial Services Inc.
CORE SERVICES
Taxes
Investments
Insurance
Financial Education
Financial Planning